Destination Managment Company
EURO-EST
Travel Company is a tourist company that for many
years delivers first class service performance thanks to the highly
professional management team, has top level contacts with all
suppliers and state governing authorities, and has a technical and
operational infrastructure in St Petersburg and Moscow.

EURO-EST
Company currently enjoys a long-standing partnership with a number
of international clients in Belgium, France and Italy and always looks
forward to expanding and developing relationships with new and
existing clients. The success of

EURO-EST

lies in listening to our
clients' requirements and expectations, prompt responses to inquiries,
and delivering the highest level of service and quality. We do not offer
"blanket" proposals or recommendations to any client or for any
program. It is our policy to show all the creativity and flexibility in the
programs and events we propose and can customize to meet budgets.
EURO-EST

stands for
reliable, prompt, punctual,
attentive service, and we pride
ourselves on delivering on our
promises.
Since the year 1993
EURO-EST

is
providing a variety of
ways to assist our
clients in traveling for
business or pleasure:
we organize
conferences, congresses, symposia, Incentive and Cultural
programs, cruises along Russian rivers, fantasy and
adventure group and individual tourism.
Since then we organized the Incentive trips and conferences
for such world-known companies as AXA, BROTHER,
SIEMENS, NUTRICIA, RENAULT, SHELL, LHOIST, SHERING and others. We organized also various
meetings and conferences on governmental level, the most important was in 2006 the BELGIAN TRADE
MISSION with the participation of His Highness Prince Philip of Belgium.
In 2007 we joined the All-Russia Federal Register of Tour-operators and possess the financial Insurance in
a volume of 150 000 EUROs, provided by the famous URALSIB Insurance Group.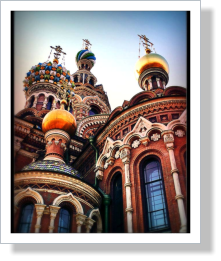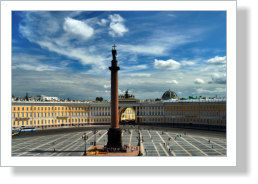 NEWS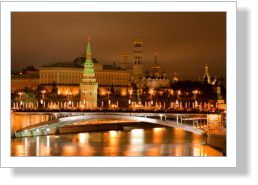 +7 812 495 32 62
info@euroest-travel.com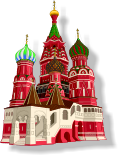 Copyright © 2009 Euroest Travel. All rights reserved.
+ 7 812 572 58 11
"FOUR SEASONS LION PALACE

HOTEL", St. Petersburg

In 2011 the luxury hotel Four Seasons
will be opened in St Petersburg.
The new hotel will occupy a building
which citizens used to name "The
House with Lions".
It is beautiful historical building in the
centre of St Petersburg known as
Lobanov-Rostovsky Palace (Admiralty
prospect, 12), a monument in high
classicism – Empire. Style,.built in
1817-20 (French architect Auguste de
Montferrand). The hotel will also
include state-of-the-art meeting and
conference facilities, several
restaurants and 183 guest rooms and
suites covering a total of approximately
19,000 square meters, including 132
Standard rooms, 18 Standard rooms
with 2 bedrooms, 16 Executive Suites,
3 Deluxe rooms with one bedroom,
6 Deluxe Suites with two bedrooms
and "President Apartments".
"Four Seasons Lion Palace Hotel St.
Petersburg" will be suitable for
accommodation for VIPs who usually
insist on high levels of security and
comfort.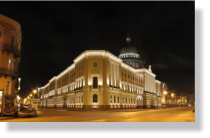 Dear Friends and colleagues!
EURO-EST has the pleasure to invite
all visitors of our site to meet us at the
BTExpo 2011 that will take place in
Brussels on 8-9 December 2011 at
SQUARE - Brussels Meeting Center,
Glass Entrance - Rue Mont des Arts
1000 Brussels. Our Stand number is No
1. We shall be glad to meet you and to
have a talk about our eventual
collaboration.
Wishing all the best to you and hope
to see you soon,
Sincerely yours.
Dmitry Fedoseev
General Director
EURO-EST